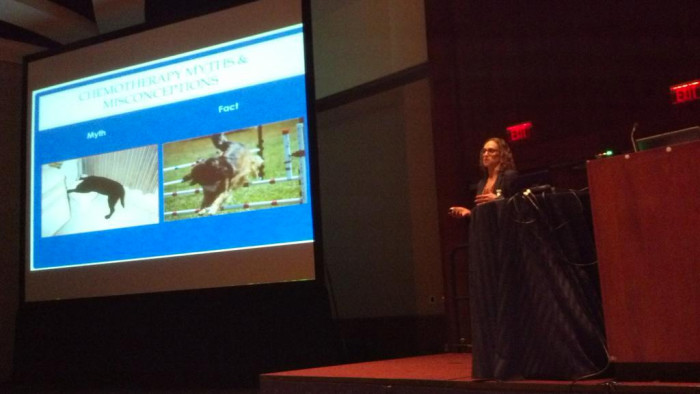 In January 2015, Dr Sue spoke at The North American Veterinary Conference (NAVC) in Orlando,
Florida
. This conference had over 16,000 attendees.  Dr Sue had the opportunity to introduce her See Something, So Something cancer awareness campaign to the veterinary community. She also led large lectures as well as a more intimate Masterclass on mast cell tumors. Dr Sue had an incredibly fun time teaching. Feedback included: she was "refreshingly positive", her lectures were "encouraging and inspiring", and Dr Sue "taught me the most important lesson of all: even after doing this job for 14 years, I can still do it better."
Click here to watch a video of Dr Sue from NAVC.